Dallan has been developing flexible systems for CNC coil-fed punching and rollforming systems for over 20 years now.
This combined system includes decoiler, CNC coil punching machine and rollformer: the production of profiles that require punching of holes in different positions along the X and Y position of the strip is made simple and easy. After decoiling, the strip is straightened and pre-punched by the Dalcos punching machine that ensures the maximum flexibility. Through a loop, the strip enters the rollformer that completes the product that is then delivered finished to the machine operator or to the packaging system.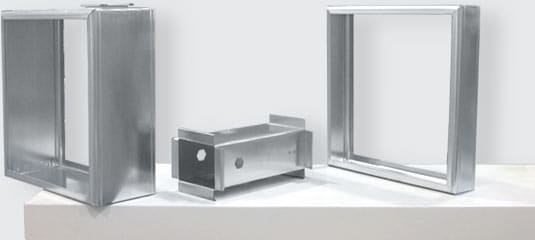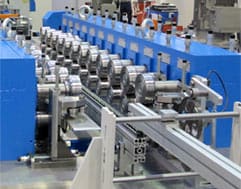 The main applications are in the sectors of steel door frames, suspended ceilings, building Omega and Sigma profiles, metallic furniture, profiles for poultry equipment and many more.
A very interesting application is the CNC punching and rollforming system for HVAC frames and motorized fire dampers. The system is designed to obtain, thanks to the Dallan exclusive parametric programming, steel frames with different dimensions and punching patterns with a continuous production (with production batches as small as 1 part). Thanks to the unique characteristics of the system, Dallan has been working with leading companies in the HVAC industry worldwide.