Simeoni Srl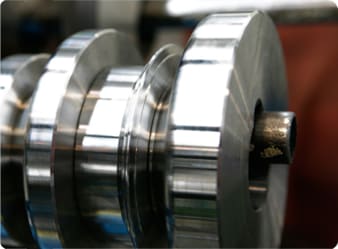 Simeoni Srl is the company that Dallan established in 1993 to manufacture sheet metal machinery / equipment.
The on-going quest for improvement in several years of specialization in machining forming rollers has resulted in today's dedicated very high precision and reliable work cycle.
And the fact that Dallan Spa is known worldwide as a manufacturer of roll forming machines boasting undoubted quality and excellent functionality that also look good is also thanks to Simeoni.
The increasing market demand for more flexibility and speed is met by continual design and work cycle innovation.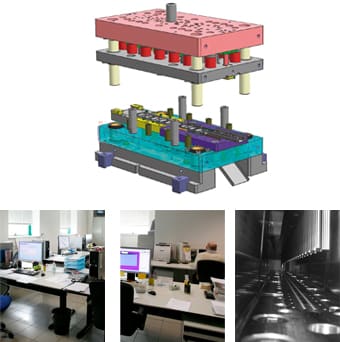 In line with this policy Simeoni has also been investing for the last ten years in the design and construction of the metal blanking dies, punching tools and cutting dies that are installed in the Dallan and Dalcos roll formers and other systems.
The whole production process, from the design through to the final test and inspection, is performed and managed through a complete and extensive computer network (CAD-PDM-CAM). Precision, efficiency and professionalism are the distinguishing features of this company, also helped by the use of highly automated CNC production systems.
Close cooperation between the Dallan technical office, Simeoni and production lines ensures the overall quality and reliability of machines and equipment.
In turn our customers can be sure of an outstanding profile.