THE MOST INNOVATIVE METAL PUNCHING SOLUTIONS
Dallan punching philosophy has the aim to become our customer's competitive advantage. Over the years we have been developing different technologies to take the punching industry to the next level, such as coil fed production, electric punching, parametric programming and much more.
Efficient production with coil fed punching
The first goal in lean production is the reduction of waste and production optimization. Dallan punching machines (thanks to coil feeding) ensure the leanest production cycle featuring scrap reducing up to 100%. This kind of technology guarantees many advantages to your business and improves your productivity.
High quality production now is easy
Dallan's machine development Team is also committed to making these advanced technologies easy to use for the operators. In fact, the operation of our machines is extremely simple and the Dallan software is the easiest way to interact with them: the perfect combo to take your workshop one step ahead.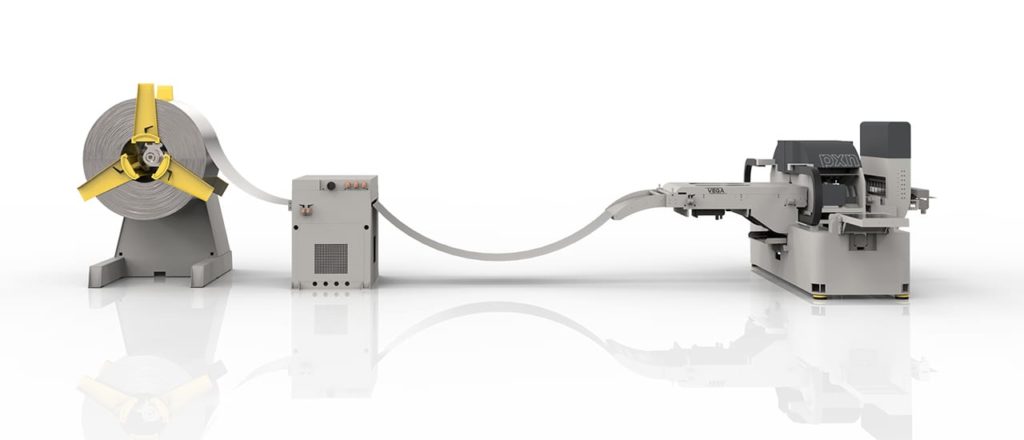 Advanced equipment for coil sheet metal punching
All of the Dallan punching machines are designed to work with standard thick turret tools.
This smart and cost-effective solution makes our machines even more easy to use and to setup, thanks to the high compatibility of components and worldwide availability of the tools. Tool configuration is available in different combinations and tools dimension, from "A" type (12,7mm) to "F" type (154mm). Here is a link for more details about our punching tool configurations.
Dallan develops a wide range of sheet metal feeders to guarantee the maximum performance in any production situation. Different solutions are available based on material characteristics and kind of application. Find out more about Dallan feeders. 
Automatic production lines are increasingly appreciated in the market. Our catalogue offers intelligent automation options to improve productivity of the punching systems, such as smart unloading benches and special discharging systems based on customers need.