WE LISTEN, SOLVE, INNOVATE
Sales team
Sales team is the first contact for our customers.
Our staff carefully listen to your requests and provide the optimal solutions for your production needs. Furthermore your sales reference will support you during our business relationship.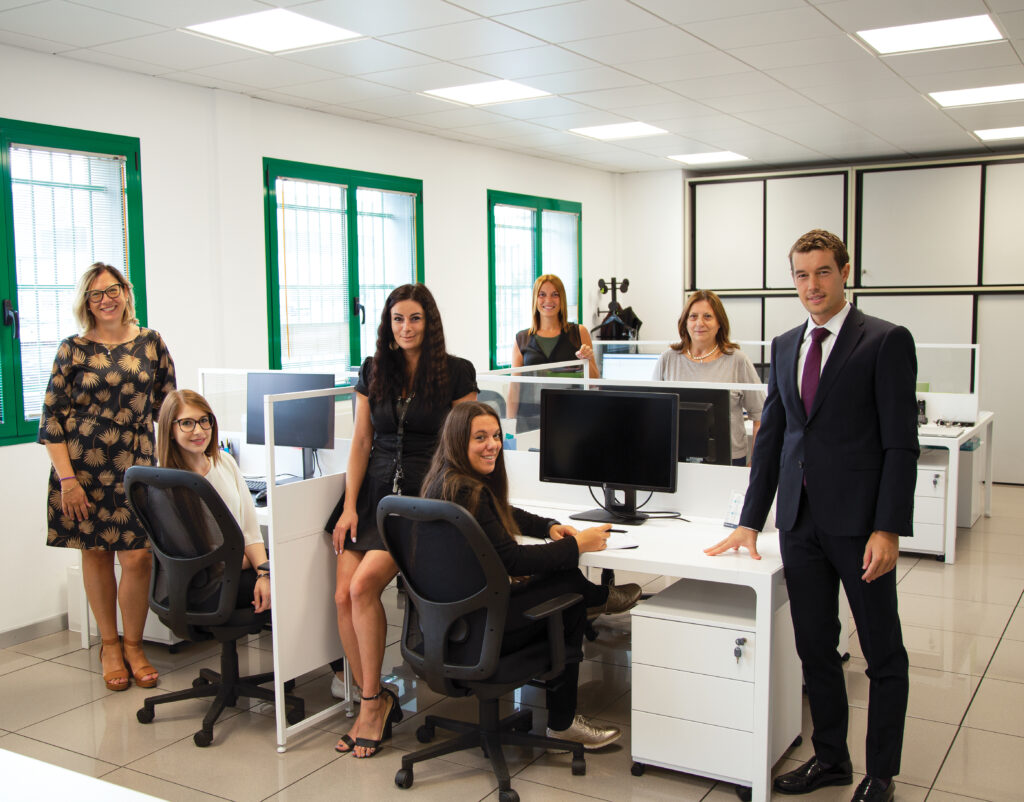 WE DELIVER QUALITY
Tooling design team
Tooling design team designs high quality tools that will be the heart of Dallan machines. Deep knowledge in sheet metal processing and strong commitment are the key features driving the work of this great team.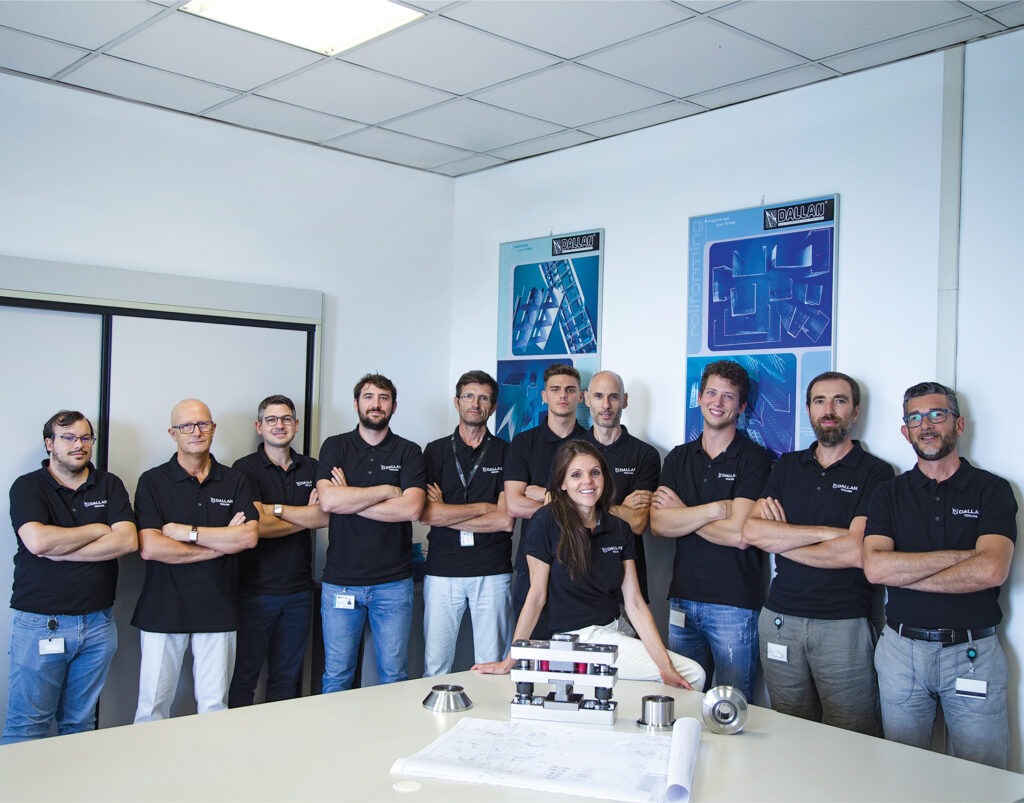 WE'VE GOT IT COVERED
Project management and purchase team
Dallan lean production approach wants every project and component to be under control. These motivated team guarantee on time supplying and processes.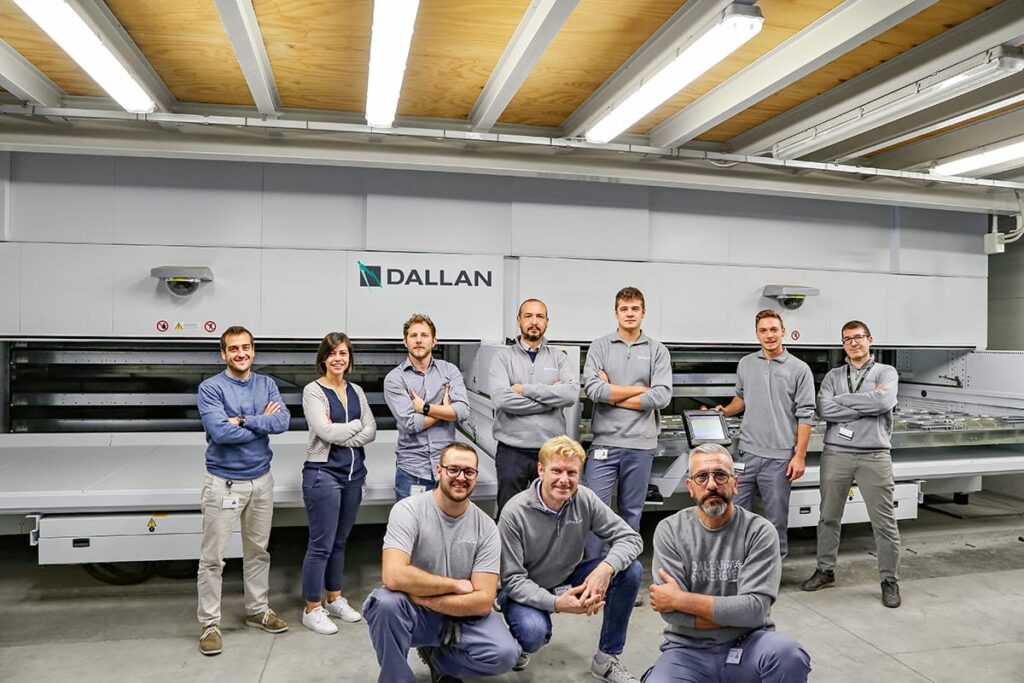 WE GIVE SHAPE TO MATTER
Precision tooling production team
Precision tooling production team starts form a technical draw and transform the raw steel in high quality pieces and tooling that, once assembled, will be the core of Dallan machines for the production of excellent profiles.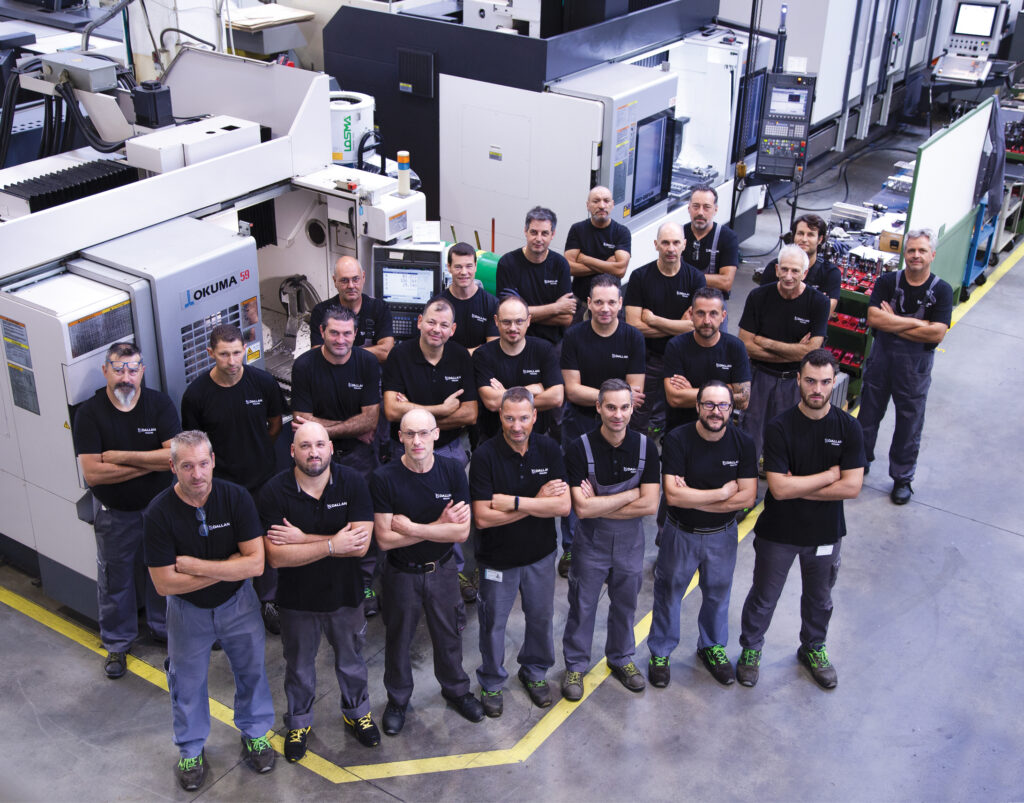 WE GIVE SHAPE TO IDEAS
Technical office team
Our engineers develop solutions based on customer's needs and shape ideas into innovative machines and high efficient production systems, designing every single detail.
WE MAKE YOUR PRODUCTION SIMPLE
Mechanical assembly, testing and service teams
Mechanical assembly, testing and service teams take care of the entire life of your machines starting from the assembly, the first start, the optimal setup and giving you a quality service when you need technical assistance. All around the world.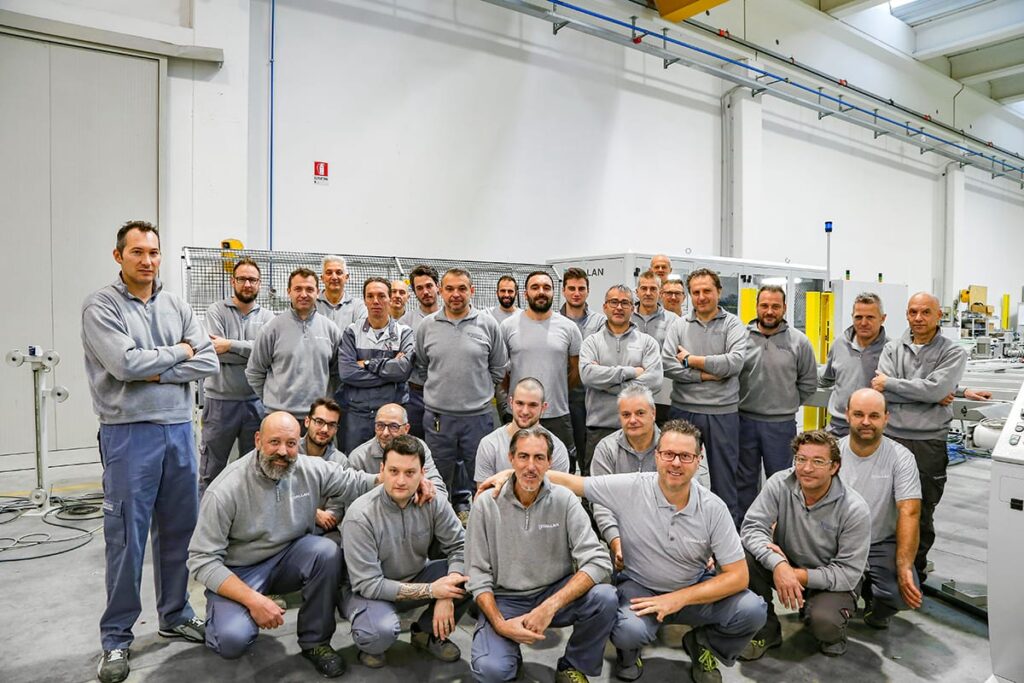 WE DELIVER CUTTING EDGE TECHNOLOGY
Punching and laser assembly team
Our specialists in cutting edge technologies deliver innovative and high efficient machines and automated systems for punching and laser cutting applications.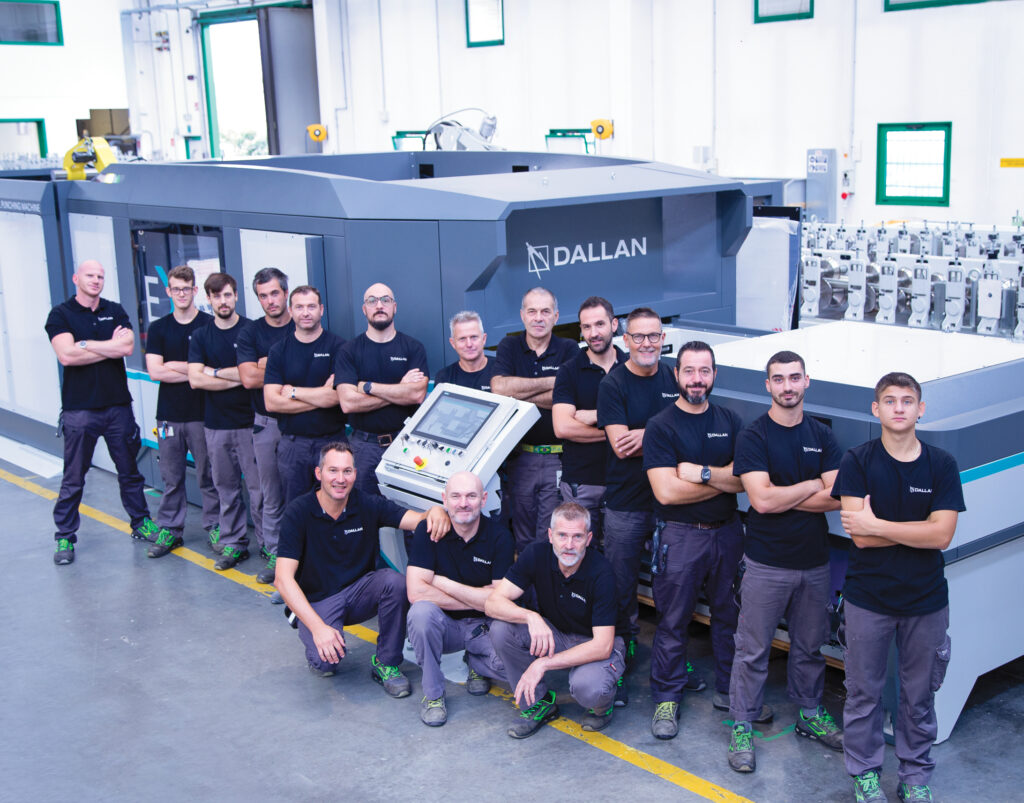 WE MAKE AUTOMATION SIMPLE
Eletrotechnical team
Working together with the other technical teams they bring to life Dallan systems and make operative each machine and automation composing the production line.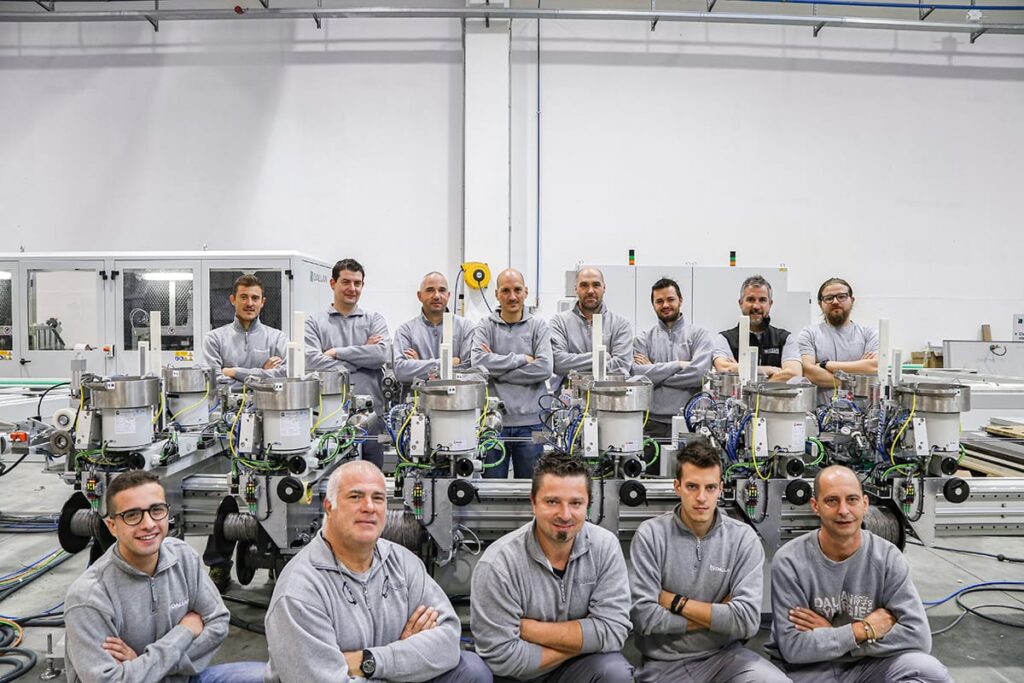 WE MAKE SOFTWARE SIMPLE
Software team
Software team develops software solutions to make Dallan systems utilization simple also for non-expert personnel. A great work on the backend to offer the easiest and user-friendly interface in order to obtain the maximum from your Dallan system.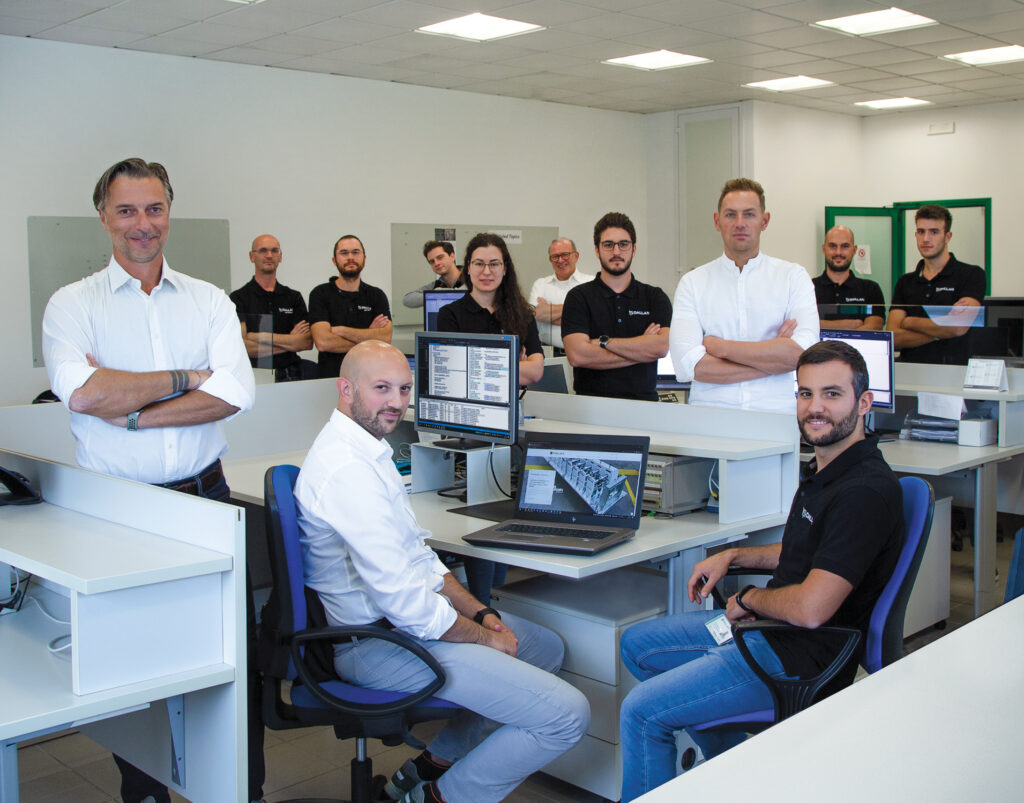 WE TAKE CARE
Administration, logistics and HR teams
Administration, logistics and HR teams take care of us and of all the processes starting from the administration of the company, managing the logistic of the machines and goods to deliver, up to the supporting and training of the human resources.
WE ARE PASSION, DETERMINATION, COMMITMENT
Boards of directors team
The management team defines the company's objectives and lays the foundation for an exciting work environment so that each team can work at the top of its potentiality and each person can develop his talent.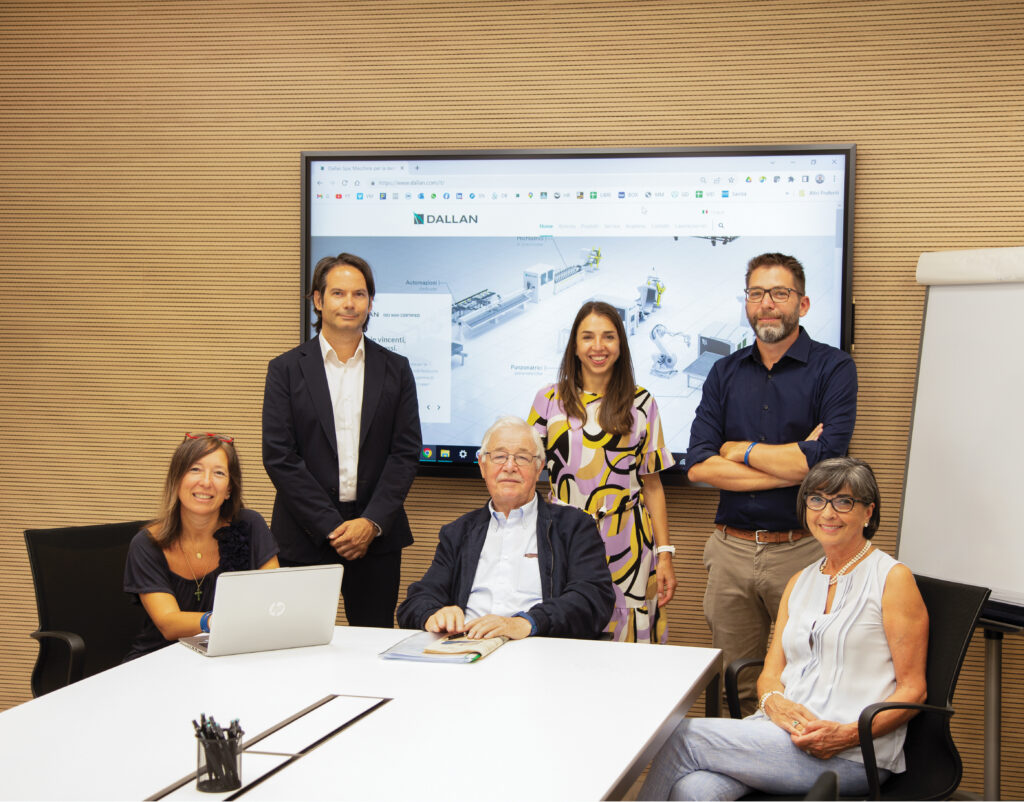 WE ARE DALLAN
Sergio and Andrea Dallan
Past, Present and Future of Dallan Spa. The helm of the company and the charismatic leaders carrying on the company's values since 1978: quality, innovation and technologies simple to use for the processing of aesthetic and thin gauge materials.