Coil Warehouse Management System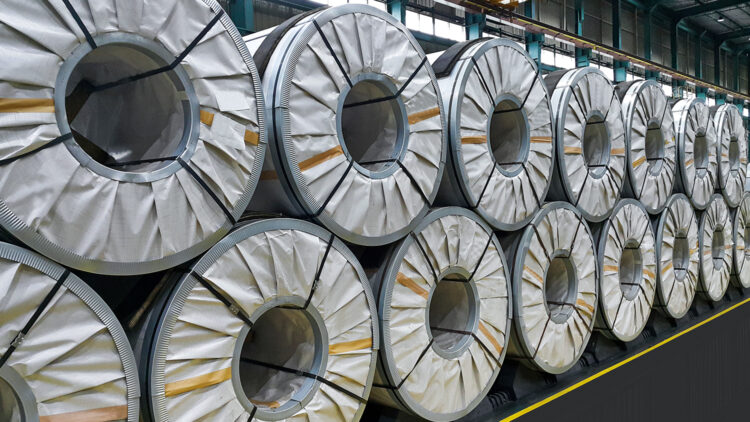 Ever lost track of the coils in your production?
Well, if you are working with different materials, dimensions and thicknesses this can actually be a struggle!
And in these days, losing track of your precious raw material can literally cost your company hundreds of thousands of dollars!
We know well this problem, as we are handling thousands of coils every year to test your machines at Dallan premises, right before the get shipped to you.
Materials, coatings, colors could create a mess if you are not well organized.
And if you use the coils partially, even more!
Luckily, at Dallan we have an incredible team of software engineers: in the new 2022 release of the Dallan D-Touch software we are adding now an incredibly useful feature: the Coil Warehouse Management System (CWMS).
This is far more than a widget: it is a real assistant in your Coil Warehouse management, integrated with barcode and QR code readers, printers and – if you wish – with your ERP as well.
The function is easy and straightforward: when a new coil arrives, it needs to be scanned before it enters your warehouse: Material, Thickness, Coating, Width and Length are then recorded in our database.
The day you need to use the coil, it will be scanned again before it is loaded onto the machine uncoiler: our Dallan machine, equipped with the digital diameter reader, will check during the production the material that has been used.
In case the coil is not used completely, a barcode printer prints a new label that is applied to the coil, and then scanned before it enters your warehouse again.
The Dallan Coil Management System can be installed in one existing PC and work as a stand-alone platform, but the data will be accessible also from your machine D-Touch software! And there is also an easy way to make the data accessible to your ERP system, so you will be sure you never lose track of every single precious coil that transits in your company!
What are you waiting for?
Contact Dallan at [email protected] and book your demo!