VIDEO – Dallan production system for Double Shell Profiles
Today we are in front of a massive Dallan machine that produces a 300mm by 80mm thick, double shell profile, starting from 0,4mm thick galvanized steel.
Subscribe to our Youtube Channel
A masterpiece of precision and complexity
Both of which are strong qualities of Dallan and showcase our expertise in the thin material roll forming industry.
This machine includes a Dallan T5 machine with more than 600 rollers and the obtained profiles are construction modules to be filled with concrete.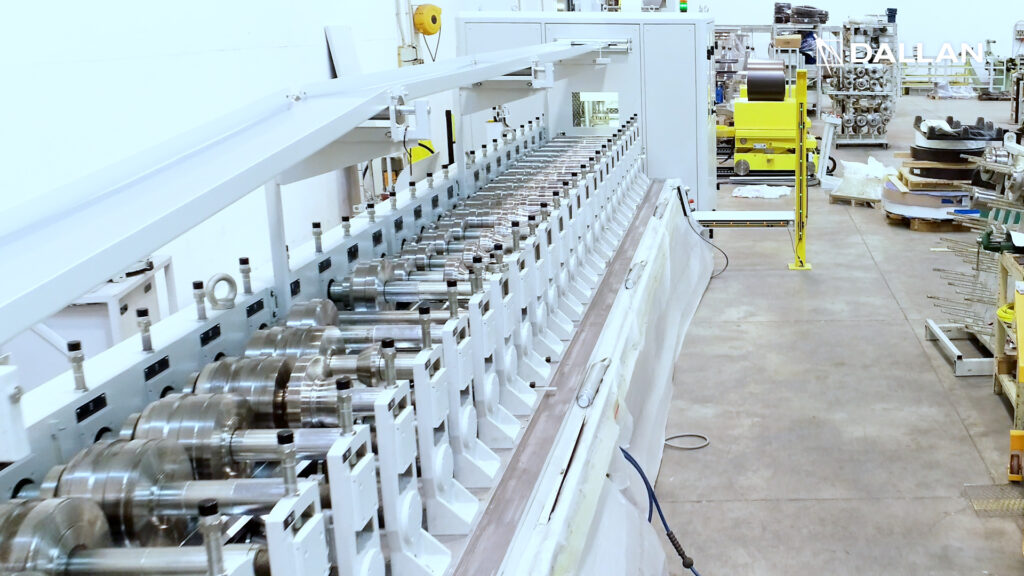 The accuracy of the profiles is the key
The profiles have to:
Close tightly
Match perfectly
They also need to be perfectly straightened as they can be up to 9 meters long
Once the profiles are produced, they are stacked on special conveyors to be picked by the following automation.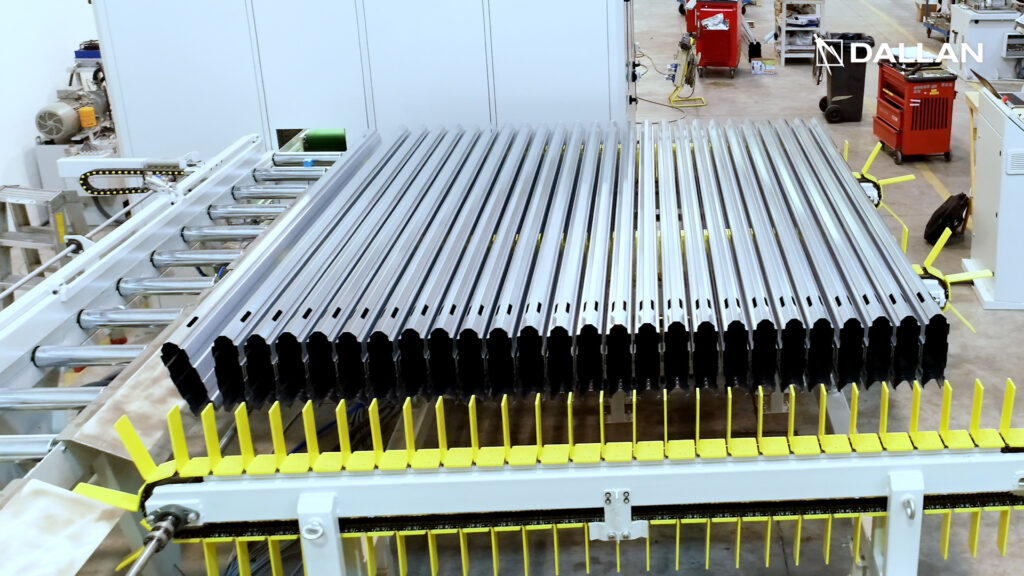 Our philosophy
The Dallan machines are to be used also by non-expert personnel, and we introduced new and effective methods to straighten the profiles via the control panel.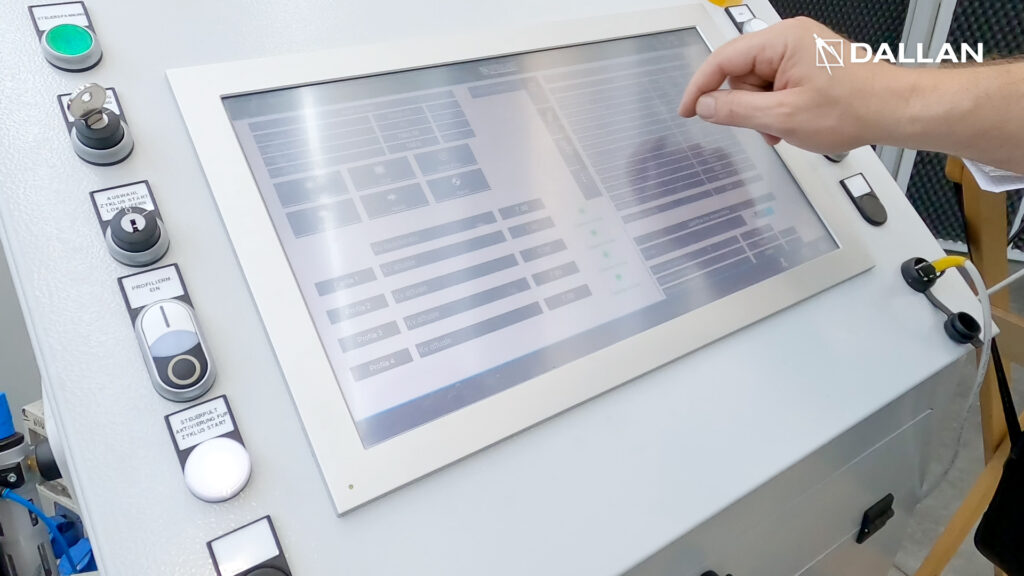 Customers are coming to Dallan from all over the world to take advantage of our unique experience in thin sheet metal roll forming.
To know more about Dallan technologies for thin sheet metal, and to request a consultation with one of our technical tutors, contact us!