VIDEO – Roll forming and stamping line Dallan D4S
Today we are in the new Dallan 4 building, to present you a very interesting and versatile line: the Dallan D4S stamping and roll forming line.
This configuration of line is extremely flexible, thanks to the stamping unit in the beginning that uses a CNC roller feeder and a 100 ton press that activates special dies with pneumatic selectors.
Subscribe to our Youtube Channel
Smart software, flexible punching path configuation.
The software that controls the machine activates and de-activates the different areas of the dies, in order to produce the desired pre-punching path.
Dies are interchangeable, similar to the Dallan combi groups, and this allows the production of several types profiles in the same line. In this case the profile includes a complicated perforation path, and the production proceeds smoothly and fast up to a speed of 30 meters per minute.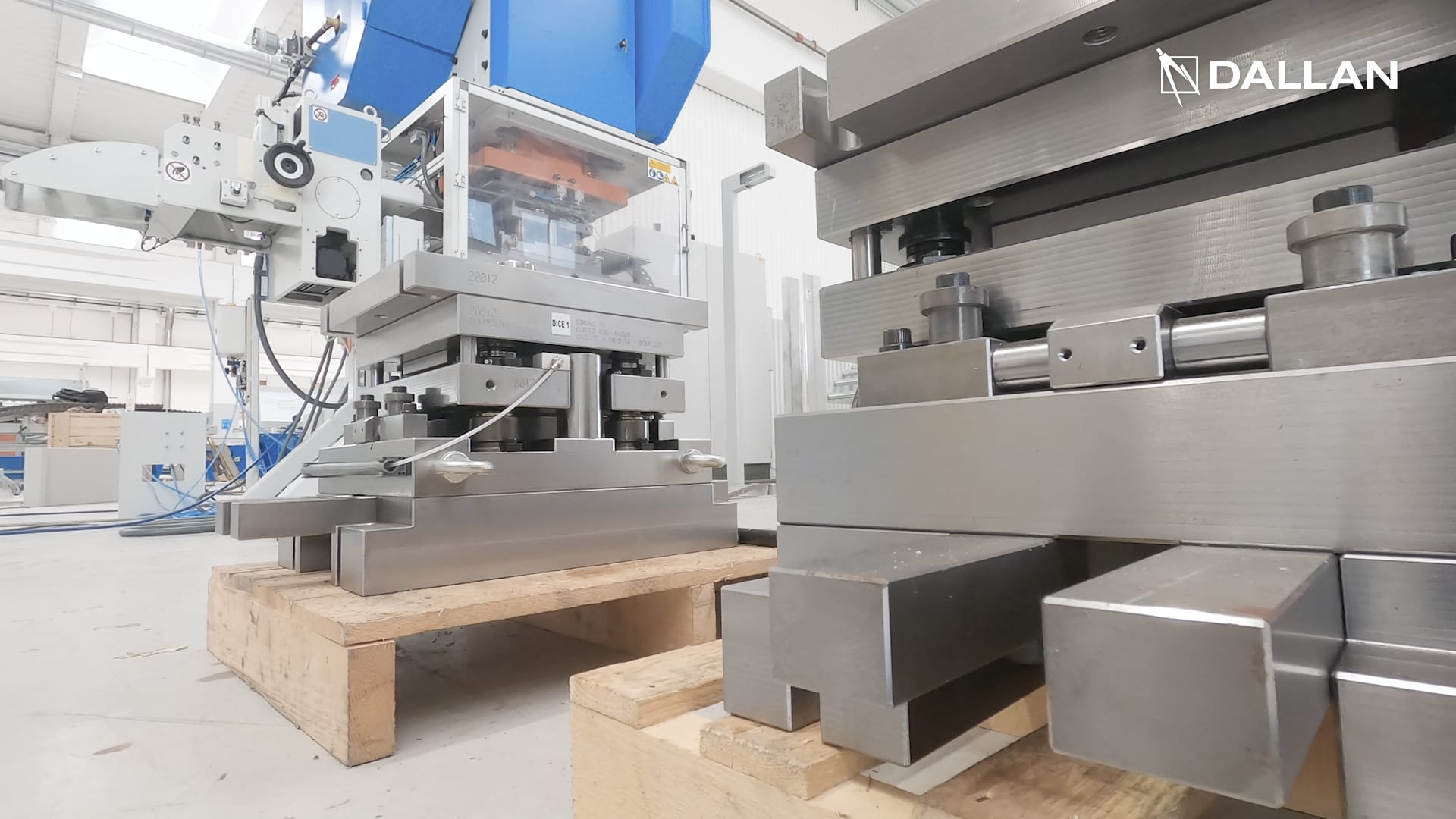 T4 roll former: maximum precision, as usual.
After the press, the material goes to the Dallan roll former through a loop. The profile is made out of PVC covered steel, a pre-finished material which is one of Dallan specialities.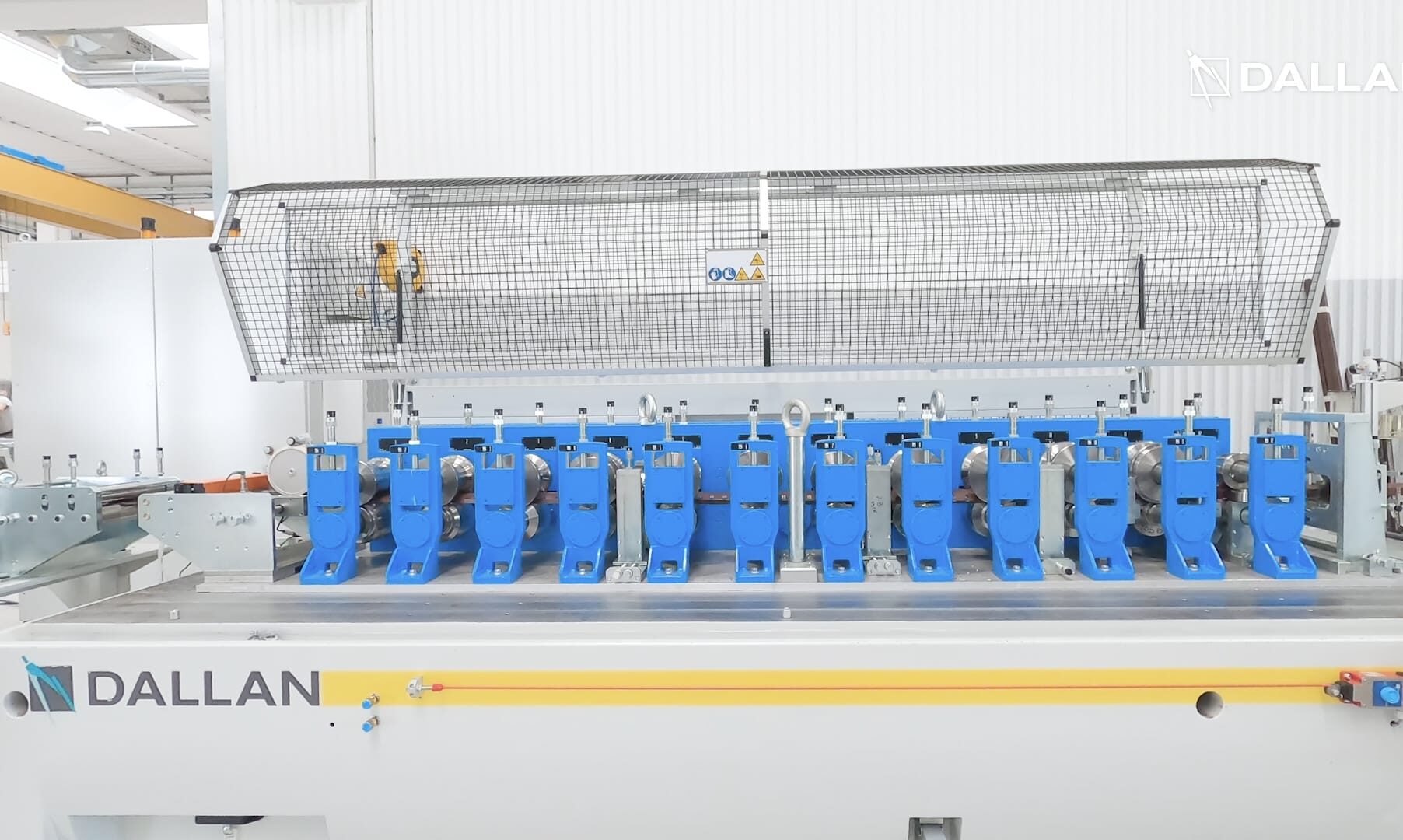 After the roll forming, a sensor reads the position of a special pilot hole so we are always sure to cut in the right position, even with a flying shear system like this. Finally, the product is conveyed out of the machine through a set of conveyors.
Versatility, flexibility, fast. All in one.
Dallan D4S is extremely versatile, flexible and fast: this exact system produces three different profiles with different combis, and it can be adapted to future developments of our customer.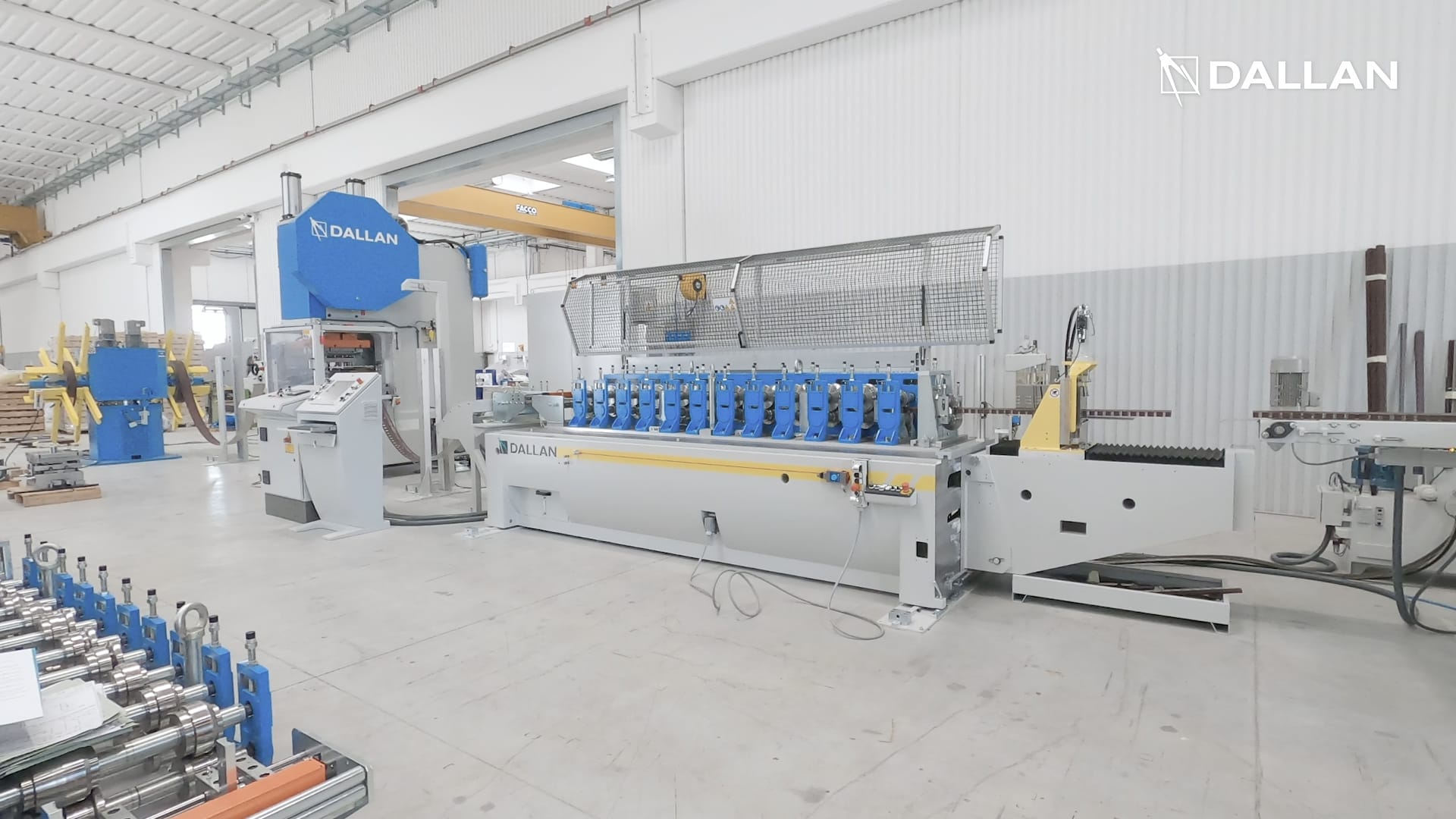 If you want to know more about our Dallan D4S flexible stamping and roll forming systems, contact us at dallan.com!