VIDEO – HVAC filter frames production with Dallan Systems
In this video-article Andrea Dallan explains the innovative Dallan punch/forming system for hvac filter frames production and how parametric programming drammatically improoves your production management and productivity.
With this Dallan system you produce U shaped frames with different dimensions and punching patterns, one different from the other, without the need of a complicated CAD CAM programming and even if you don't have personnel expert in roll forming.
Subscribe to our Youtube Channel
PXN punching machine: simple and intuitive parametric programming
The system includes the Dallan PXN punching machine: thanks to the parametric programming, you can insert one or more master programs that include all the "rules" that define the product. The parametric program of Dallan lines works then from simple Excel files that include the the quantities per each part and all the parameters.
The operator finds this JobList already loaded in the machine: she has just to make sure the machine has the correct tooling and strip on board.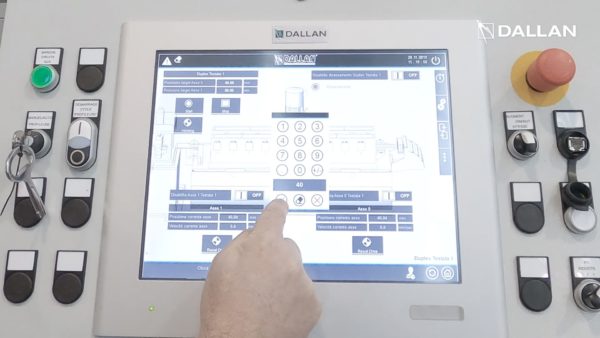 Coil fed filters production: speed and efficiency at your service
The production starts from a continuous strip, so you don't have any scrap and you are faster than any other sheet punching machine in the market.
The strip is punched with standard thick turret tools: the strip moves in the X direction, while the tools move in the Y direction following the parametric program.
The punched strip moves to the Dallan asymmetrical duplex rollformer: this adjusts automatically to the width of the part, and you can produce frames from just 8mm (thanks to the asymmetrical rollers) to 100mm wide.
At the end of the forming, the Dallan punching and cutting unit identifies one pilot hole, and performs the last operations that cannot be done before the roll forming: in this case, cutting and 90° bending of one of the sides.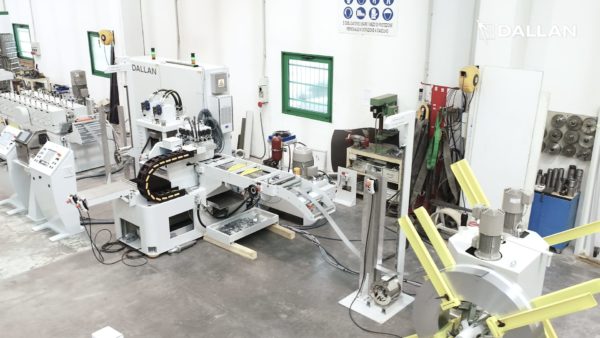 Different filetr frames production in a continuous sequence
Filter Frames are normally stamped with an inkjet printer: in fact, the machine produces batches of different filters in a continuous sequence, without any material waste and at highest speed, and you don't need an expert operator or programmer to get this great result.

Discover all the production systems for HVAC filter frames!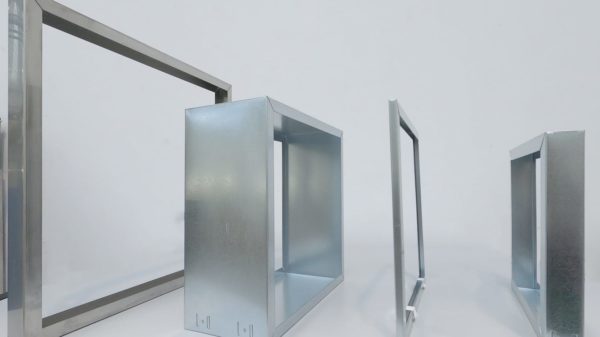 The best solution for every parametric profile production
If you have parametric profiles such as door frames, filter frames, casings and steel frames for houses, Dallan punching and roll forming systems with parametric programming get it solved without wasting any time in programming.
Contact us for more information!