Producing Drywall Profiles: The Coil To Pack System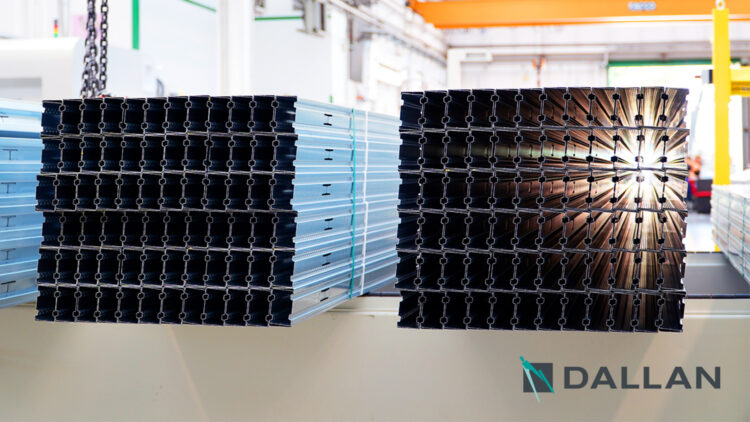 Coil To Pack, is without doubt, the most impressive high-speed production system for plasterboard profiles.
These systems produce at speeds of over a hundred meters per minute and their uniqueness is that the profiles manufactured, usually in a C or U shape, generate a large volume of goods leaving the plant.
We work with all the leading European companies in this sector and this chapter contains the accounts of companies of various sizes to demonstrate how automation brings huge benefits to all types of company in the sector.
The market requires that these profiles should be packaged in different ways: the most common, requires profiles to be turned upside down and paired together to form small packages.
The packages are then strapped and stacked to form a larger pack, which is then secured using another strap. A wooden slat is often inserted at the base of the large pack (which we call Masterpack).
Until the'90s, machines typically produced up to 60 meters per minute and production management could still be performed manually. Nowadays, plasterboard lines that operate at 60 meters per minute are still in production – they are one of Dallan's best sellers – and are often combined with semi-automatic packaging systems, where an operator pairs the profiles and the line automatically straps the small package.
Taken from the book "The Revolution of Efficiency"
West Hungaria Bau produces plasterboard profiles in Hungary. They currently have two plasterboard lines operating at 60 meters per minute, with semi-automatic packaging. Below is an account by János Majer, the company's production manager:
"We purchased the first machine in 2003, producing over 54 million running meters of profiles. We bought our next machine in 2019 and we hope to achieve similar performance. Dallan is a company with a strong technical background, both technically and professionally. We encourage anyone interested in this sector to work with them. "
János Majer
At the end of the '90s, the demand for plasterboard profiles began to rise significantly and we were asked for increasingly fast lines.
For years, we produced lines capable of 80 meters per minute, right up to today's 120, 160 and 240 meters per minute.
At such speeds, it was no longer possible to manage profiles manually. So, together with one of our Italian customers, Mangini, we began to develop the first automatic packaging system for plasterboard.
In this case, profiles were automatically paired along a chute to form a package in which the profiles were positioned horizontally to form a layer. Subsequently, we added an automatic system to create a large pack (Masterpack), which was strapped up manually.
Nowadays, packaging systems are able to pair profiles horizontally and vertically, as well as creating Masterpacks up to 1.2 meters in width at the base and almost a meter in height, complete with automatic strapping and a wooden slat at the bottom: ready for warehousing.
All of the above, is performed with a single operator, who is responsible for loading the coils and unloading the large packs.
There is also another significant benefit. Until recently, plasterboard packaging systems always created packs of profiles of the same length. That meant production had to be carried out for a warehouse.
Nowadays, automatic packaging systems allow the length of the profiles to be changed during operation, making it possible to switch from warehouse production to production to order!
In doing so, plasterboard uprights can be produced with the exact measurement of the height of the wall, so as in order to save installers time and labor.
It's an additional service that, with the right technology, can be offered to the market without altering the productivity of the system!
Almost twenty years after the first automatic packaging system, Valentino Mangini's Finish Village company, which is part of the Mangini group, has installed a new plasterboard system with automatic packaging.
Below is an account by Valentino Mangini:
"My father has known the Ingegnere (Sergio Dallan) since the days when he worked at Secco and designed rollers for roll forming machines. They had a great understanding, so they worked together closely over the years, right from when the Ingegnere started up his own business.
Over more than forty years, the various companies in the Mangini group have purchased and worked with Dallan to install almost fifty systems and I'm pretty certain that I was the first to ask for a fully automatic plasterboard packaging system.
It was 2000 and we had founded a company to make large quantities of profiles for plasterboard walls.
The company was called LM Profili and was a Joint Venture between the Lafarge group and the Mangini group.
We began by purchasing two 60 meter per minute roll forming machines and I commissioned the first packaging system featuring automatic pairing in 2001.
Dallan had already resolved the issue of creating a large pack from smaller finished packages. The problem was that personnel costs weighed heavily on this type of product – as well as it being difficult to find labor.
Obviously, the first few prototypes needed lots of initial adjustments, but in the end we benefitted from having one of the first fully automatic systems, where operator intervention was only required for loading coils and unloading finished packs, for many years: just a single operator per line instead of the two operators that were normally needed!
The company was sold and we focused on distributing the profiles through another company of ours, Finish Village, for a number of years. In 2017, we decided to start production of these profiles once again and – having learned through experience – we purchased a fully automatic production line, featuring the most advanced palletizer and all the improvements made over the previous couple of decades or so.
My father and the ingegnere began working together over forty years ago: today, I'm happy to continue the tradition with Andrea, from one generation to the next!"
Valentino Mangini
In more advanced applications, multiple production systems are used together to reach production speeds of up to 240 meters per minute.
An example is shown in the video below:
In this case, two 120-meter per minute systems are positioned in parallel and deliver Masterpacks to a single Masterpack packaging and strapping line.
The single central strapping machine inserts the wooden slat below the large pack and has enough time to cater for both lines.
Thanks to the slat at the bottom strip, large packs are easy to handle using a traditional forklift. Alternatively, a palletizing robot can be added to the end of the line to stack the packs on top of each other, ready for shipment or warehousing.
Taken from the book "The Revolution of Efficiency"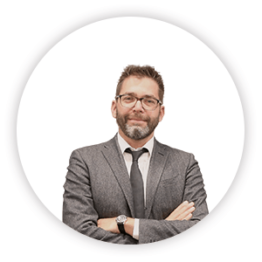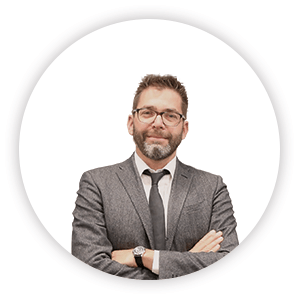 Andrea Dallan
CEO – Dallan Spa