VIDEO – High speed and automatic production of plasterboard profiles
In this video-article you will learn all details about a Masterpiece of Dallan's machines: D4K automatic production system for drywall profiles.
Andrea Dallan will show you one of our most advanced systems for the production of plasterboard profiles that is the result of Dallan 40 years' experience in the field of the production of drywall profiles: a high performance machine designed to produce and pack metal studs and tracks at the speed of 120 meters per minute, with multiple cable holes on the body of the studs.
Subscribe to our Youtube Channel
Dallan roll forming: speed and precision at the same time
This machine starts with a double overhanging decoiler, holding 3 tons per side.
Then the high speed rollformer Dallan T4R has a powerful motor to run the combi group up to 120 meters per minute.
The Dallan combi system has a 10-year warranty and allows for a smooth and ultra-fast production changeover.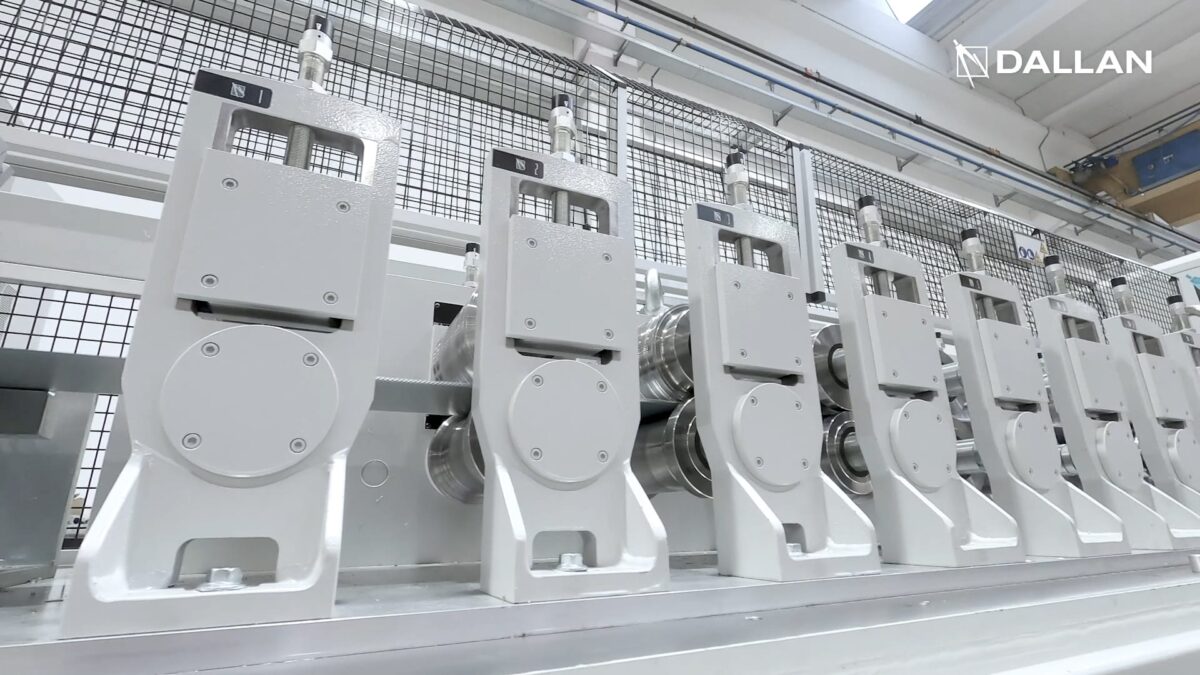 Seamless production cycle.
Zero waste of time.
The line continues with the Dallan double punching and cutting units, equipped with the most modern energy saving circuits. The Dallan D4K Coil To Pack machine produces in one minute up to 40 studs and tracks, which are then delivered to the Dallan A10 Autopacker. 
Here, the conveyor belt stops the profiles in the correct position, then the profiles slide down to the boxing station, that tilts and stacks the profiles to create the small bundle. 
This small bundle is then delivered to the strapping machine, that closes it tightly: the strapped bundles move to the final module, the Dallan Masterpack machine.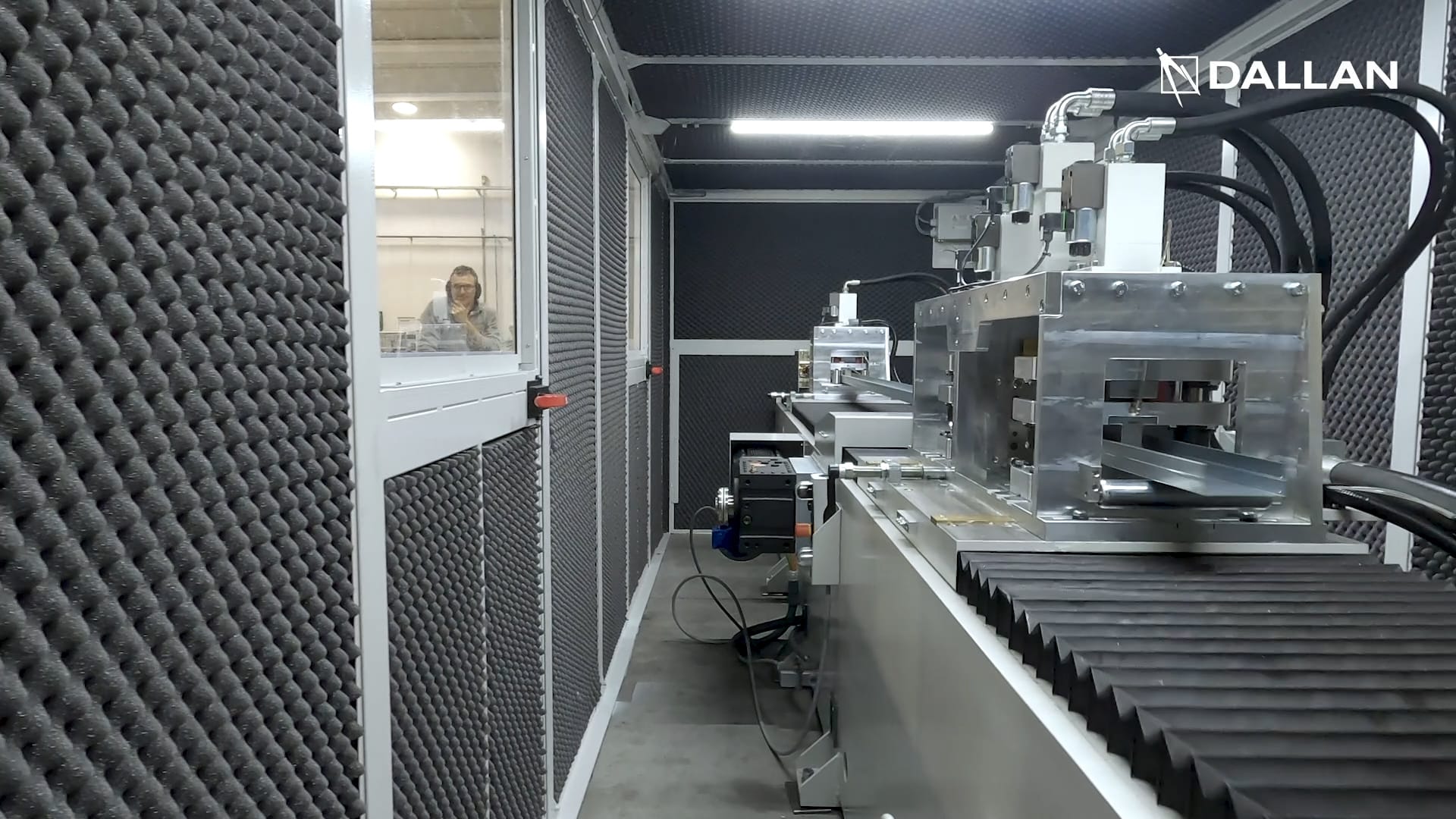 Packaging automation: over the top.
This machine forms the layers of small bundles, so the Masterpack is ready for the final strapping, that can be done manually or automatically. All Dallan systems are modular, so in the future it is possible to add the Dallan A12W packaging unit, that completes the strapping of the Masterpack, complete with the positioning of the timber underneath.
Discover all the automation systems for Drywall profiles!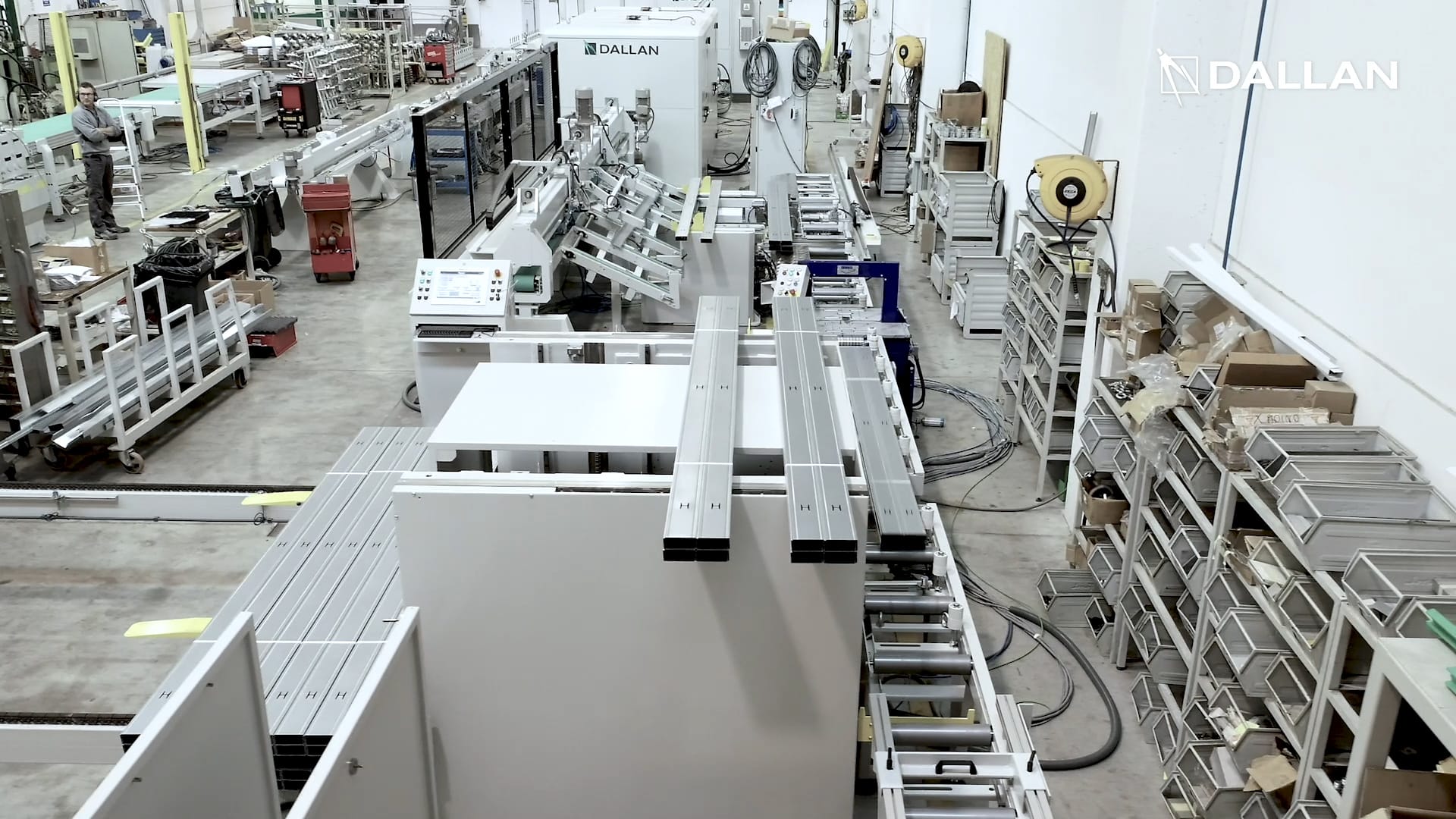 A wide range of solutions for a wide range of needs.
Dallan high speed Coil To Pack lines for plasterboard profiles are the perfect solution for medium and large production runs, and thanks to their modular layout, they adapt perfectly to all facilities.
Discover all Dallan solutions for the drywall profiles production, or contact out technical tutors for customized proposals.
Contact us for more information!