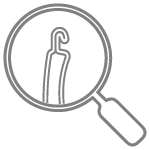 Final test and inspection and Installation
The final test and inspection at Dallan premises and installation supervised by our specialists: guaranteed end result.
At Dallan every machine is always tested on Dallan premises, prior to shipment, with the end customer present.
During the final test, together with you we check the quality of the finished product, the construction and the performance of the system or plant; we also train your operators free of charge. Experience has shown us that this final test and inspection reduces installation times on the customer's premises by more than 50% and in fact most of the systems we deliver are installed and running within one or two weeks from the arrival of our technicians.
Our technicians who work abroad can speak – in addition to Italian – English, French, German, Spanish, Russian and Brazilian and can therefore talk with your employees in the language they prefer: this also makes installation much easier and is for you a further guarantee of an optimum end result.