Remote servicing

Dallan offers one year of remote servicing free of charge on all machines with PC for delivery in 2013.
With remote servicing, plants can be started up quickly and service times reduced by 60% compared to the telephone helpline. After the warranty has expired, the service may be renewed each calendar year for a very reasonable fee.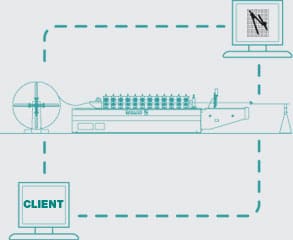 This service enables our software technician to access the PC onboard the machine through the internet; the technician may only need to give instructions to the operator and check that the procedure is correct or he may carry out more in-depth work and even reprogram the machine.
Remote servicing helps customers become more independent as time passes and more than anything means that the undeniably much longer wait for our technicians to come and work on the spot is eliminated.